May

May 26th~

New Installment of Battle at Cedar Bridge Tavern. The latest story in The Sinclair Narratives.
Everyone's favorite immortal, Henry Sinclair, has dressed up withe Benjamin Franklin as Mummers to sneak into Cedar Bridge Tavern to steal back the Ark of the Covenant right before the last battle of the Revolutionary War. Click here to read this great installment!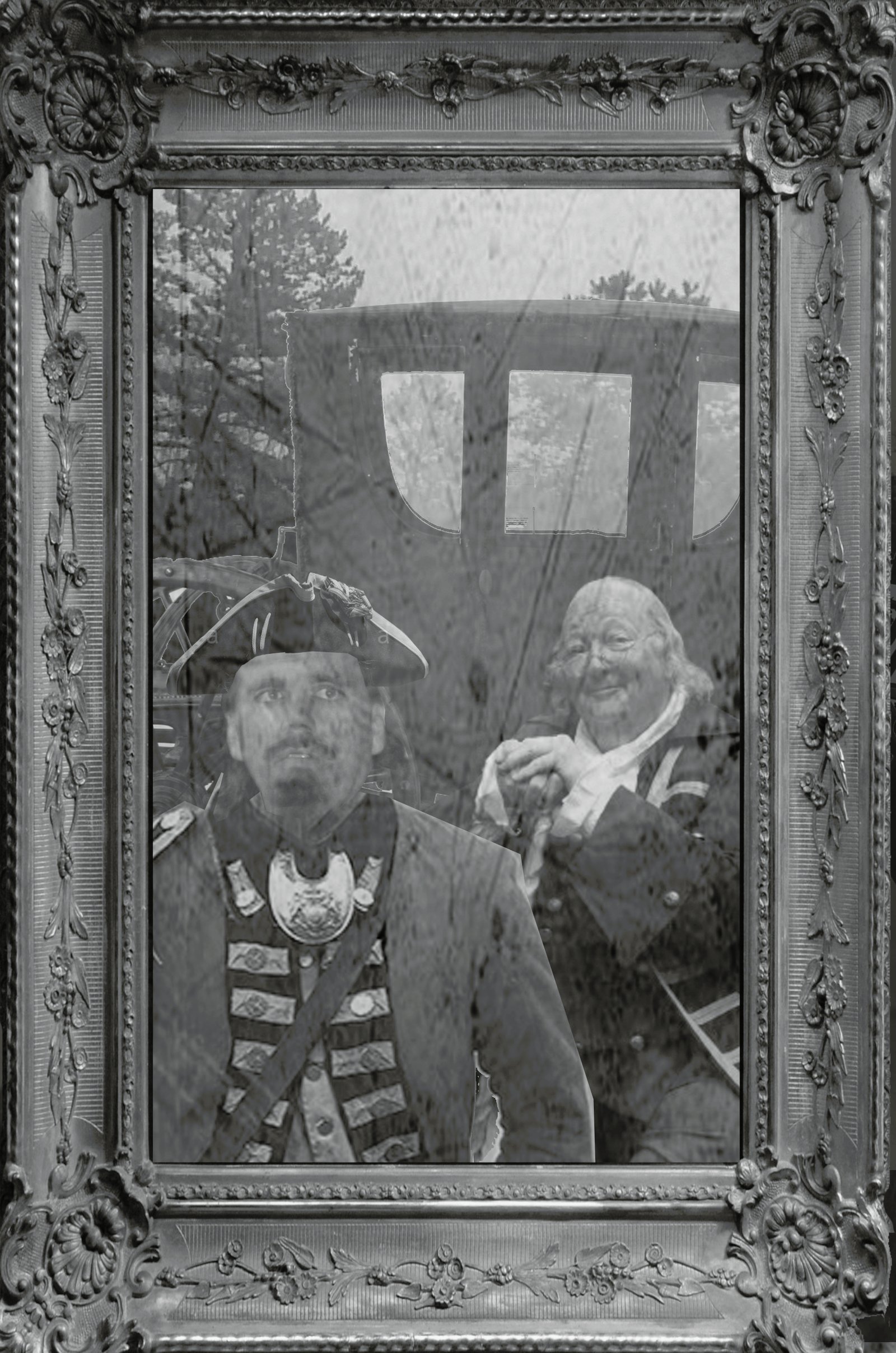 May 5th~
Robert Irvine's new show Kitchen Expedition is airng now on The Food Network on Thursdays at 10pm. Chris Dowgin the author of Salem Secret Underground: The History of the Tunnels in the City and Sub Rosa takes Robert and his film crew into the depths of the smuggling tunnels in Salem MA showing them how they smuggled cinnamon into the country without paying duties.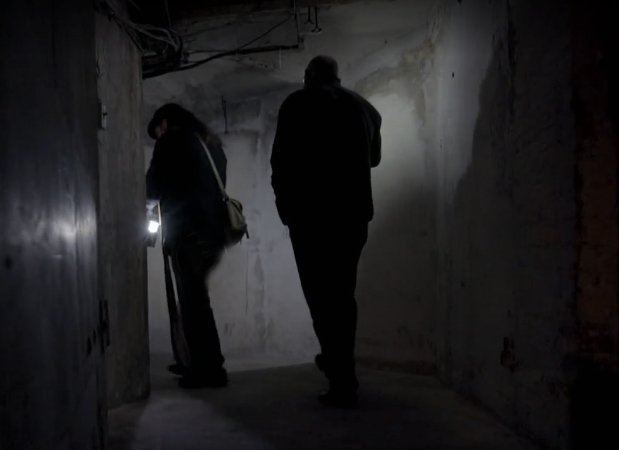 Inside Tunnel leaving Rockefellas to Daniel Low's warehouse.
May 5th~

The latest Installment of Battle at Cedar Bridge Tavern
Henry as British General Howe Throws the War for the Americans and Benjamin Franklin is Afraid of the Jersey Devil
Everyone's favorite immortal, Henry Sinclair, has been posing as the dead General William Howe that was in command of the British forces in America. In this installment, we will learn how a few years ago how Howe threw the war for the Americans and was forced to hide in the Pine Barrens of NJ. Also, we learn more about his friendship with Benjamin Franklin and Franklin's love of the Ark of the Covenant and his personal hatred of the Jersey Devil. Most important of all, we learn how the Ark was stolen from Howe and why...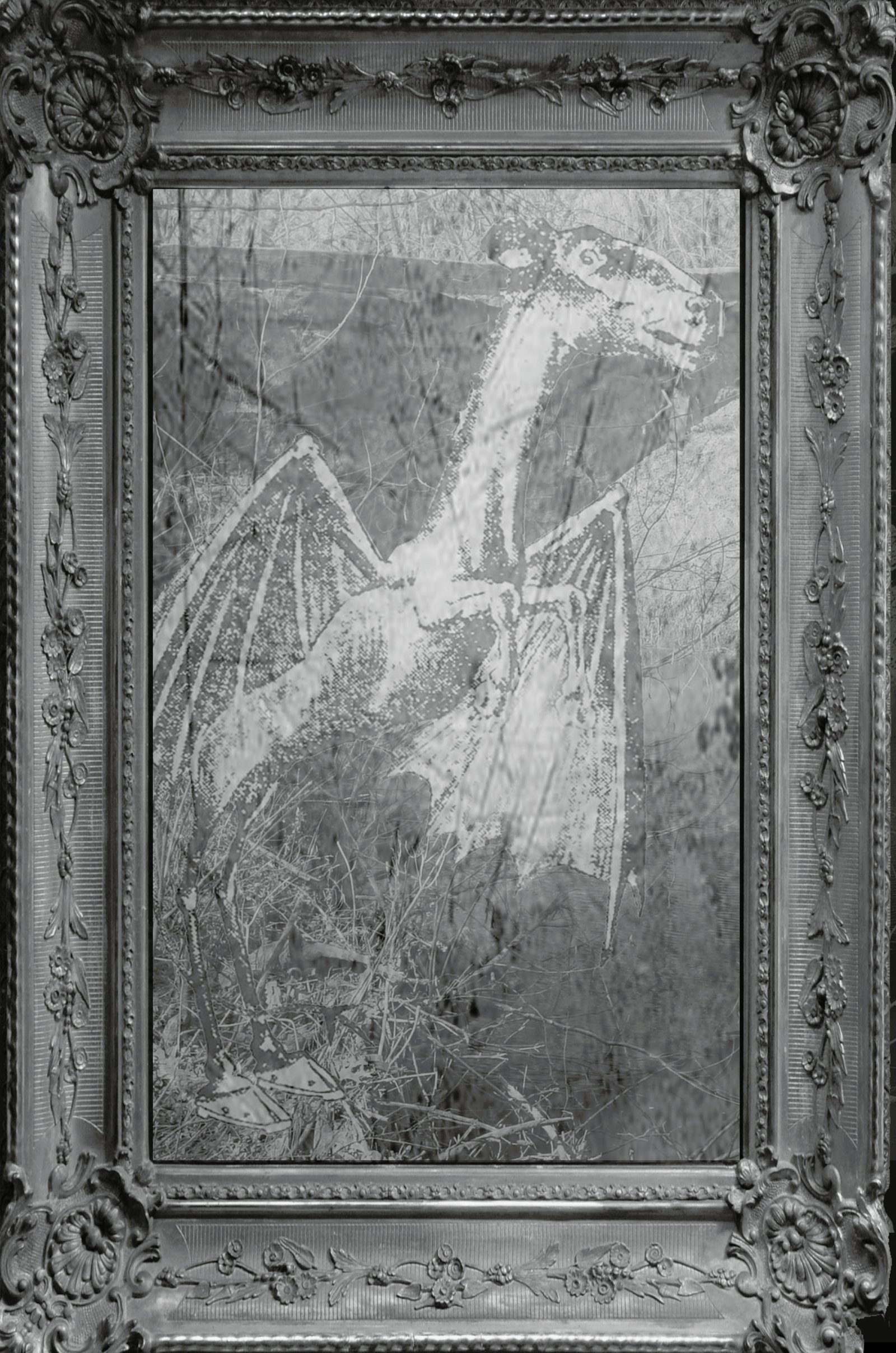 Come back every Tuesday for another installment of Battle at Cedar Bridge Tavern:
Click here to read the latest in this series!
April

April 28~

Today we start a new story, Battle at Cedar Bridge Tavern. Henry, everyone's favorite immortal, finds himself as General William Howe at the last battle of the Revolutionary War in the New Jersey Pine Barrens trying to steal back the Ark of the Covenant. So read on to find out how Henry became the British general who lead the war, how he lost the Ark, how he got it back, and what Benjamin Franklin has to do with the Jersey Devil?
Click Here to Read the First Installment!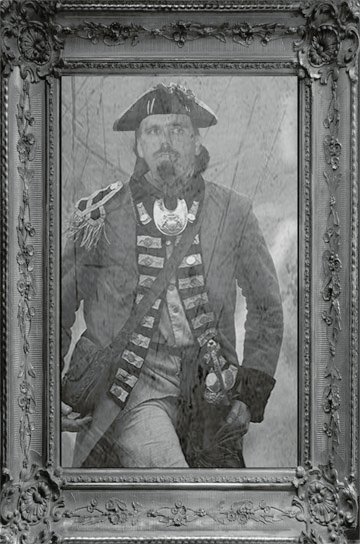 April 21~
This week Henry and Teddy Roosevelt meet with the Widow Evans and learn about the strange events happening on her property centering on President Taft.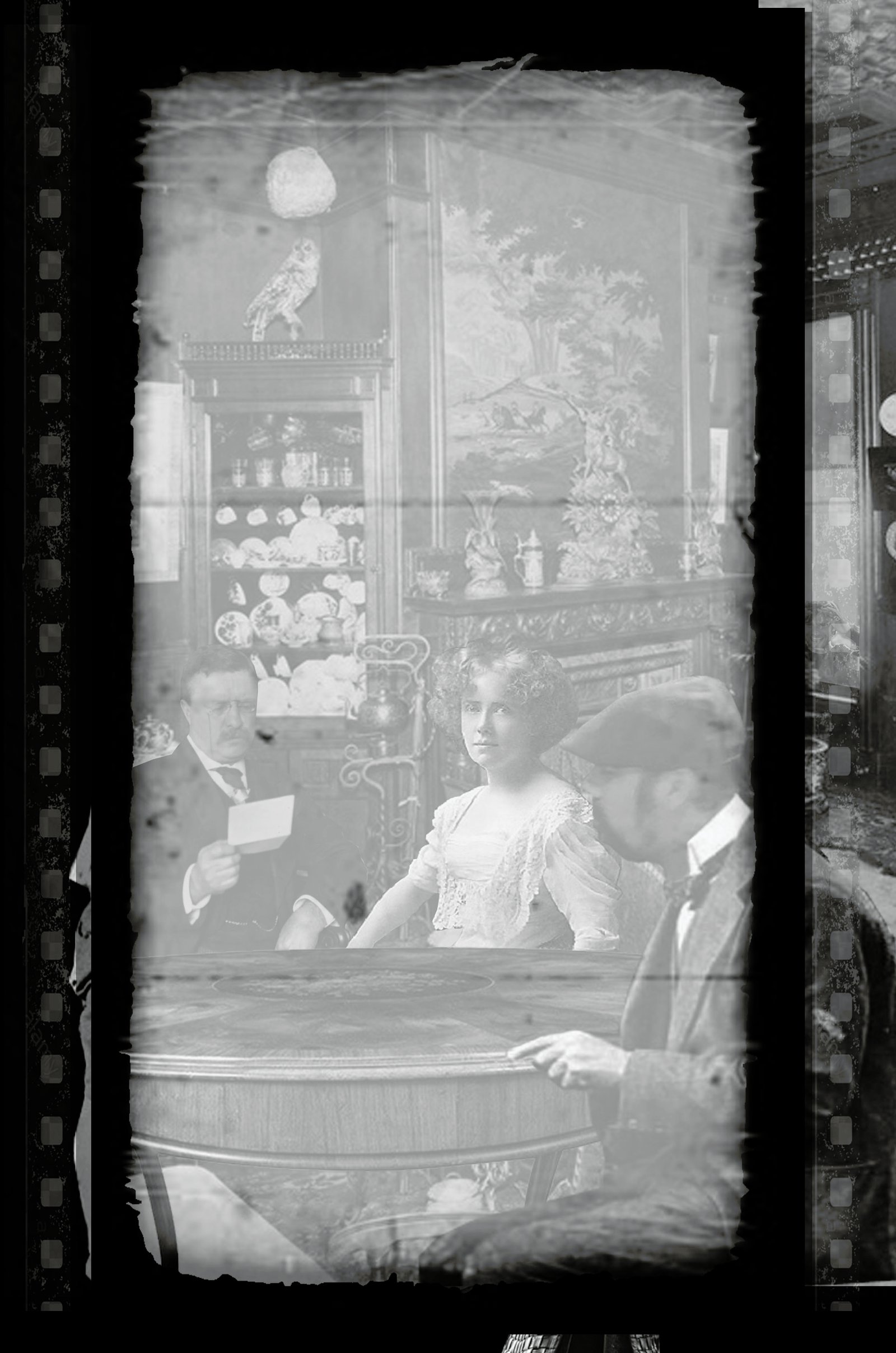 April 1~
Latest Installment from The Sinclair Narratives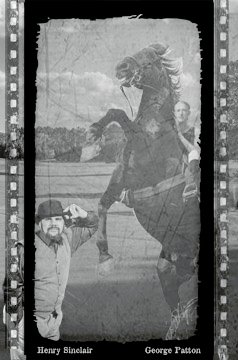 Another installment in Summer Cottage from Hell to keep you entertained during this time of containment.

This week Henry, Tesla, Teddy Roosevelt, John Hammond Jr. (Hammond Castle), and President Taft meet at the Essex Country Club in Manchester. There Telsa and John Hammond Jr. argue if flesh can be reanimated after death and we meet General George Patton.
February

February 18~

Its Christmas, Dearborn Street is all lit up, families are filling up the tunnels traveling to friends and families, but...
There is word that Joseph Knapp Jr. will die mysteriously like his brother within Salem Prison before his New Year's Eve execution. This is the climax of the story where we find out who committed the murder of Captain Joseph White. Will Henry be able to make it in time though the packed tunnels to save Joseph; so he can be properly killed by the State...
Come back every Tuesday to read the latest installment of "Murder on the Common" featuring everyone's favorite immortal, Henry Sinclair, and his reincarnated third-generation Viking ragtag crew.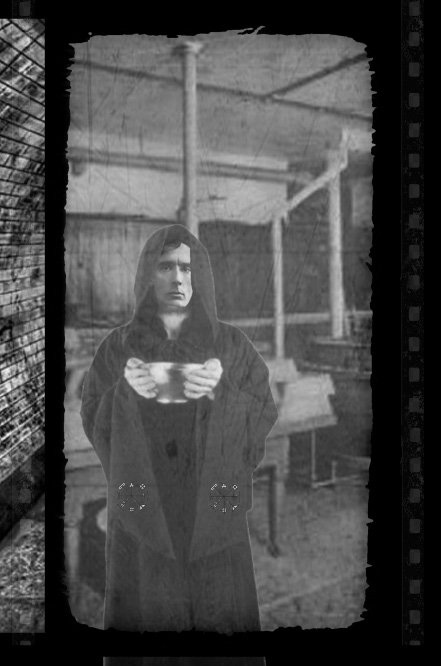 January

Jan 28~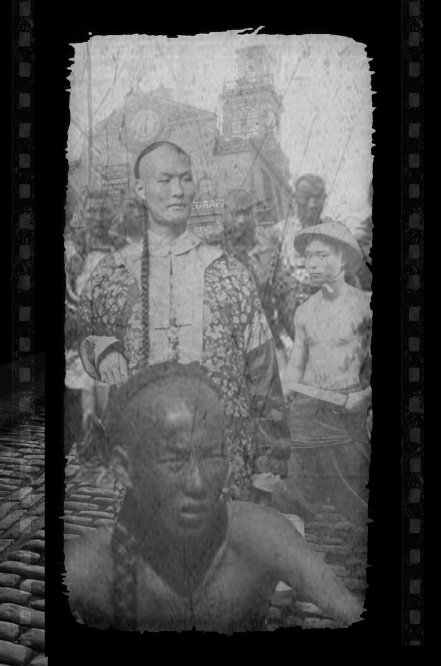 Yes, we have another installment of Murder on the Common. Every Tuesday we bring you the latest from your favorite immortal, Henry Sinclair, and his reincarnated third-generation Viking ragtag crew. This week it is Thanksgiving and we have Native Americans throwing gourds at us white folk, tales of werewolves, and vampires attacking in Boston. It is another thrill seeking installment this week. So come back every week and see if Henry can solve the murder of Captain White. The most infamous murder of the 19th century that influenced the game Clue and Edgar Allan Poe's Tell-Tale Heart.
The Sinclair Narratives is a regular serial inside the pages of the quarterly Arkham: Tales from teh Flipside. To read a sample from our Winter edition click here.
Jan 24~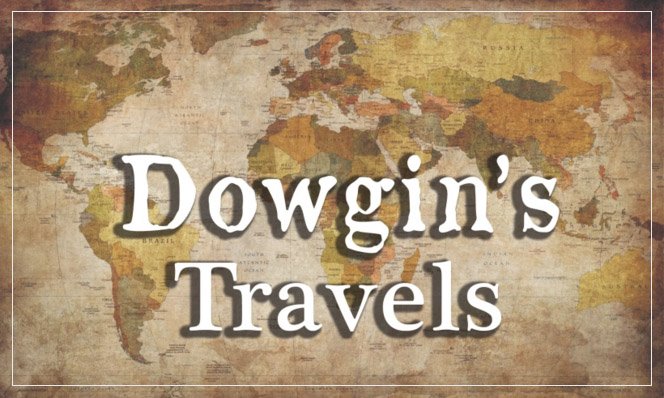 On a sunny day in Salem I got to play some flute at the lighthouse at the end of Derby Wharf in Salem, Ma. Sooner than later people would sit near by, take pictures, and zone out on the music. It was a good day at the Flute Club.
This wharf was made by America's first millionaire who is still ranked as the 10th richest American if you go by the percentage of the wealth he had owned at the time. He made this mostly off of, pepper. Elias Hasket Derby Sr. also had a son who had dug three miles of tunnels in Salem to help people bypass customs. These tunnels made America's first millionaire club.
Below are several people who joined me that day and the views we shared:
Jan 20~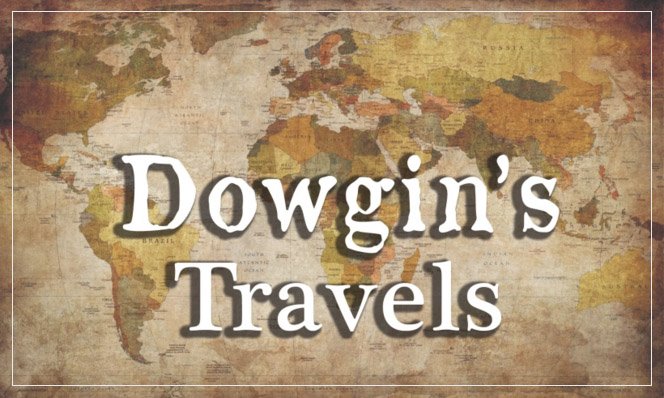 This week I travelled to Double Trouble in Berkley, NJ deep in the Pines. This was the home to a lumber and cranberry operation. The town was named for the fact that muskrats breached a local dam twice in one week.
The Double Trouble Historic Village was originally a cranberry farm and packing plant. The Double Trouble Company was formed by Edward Crabbe in 1909 to sell timber, millwork products, and cranberries. Many sawmills have been in the town since the mid-18th century. The village consists of cranberry bogs and fourteen restored historic structures dating from the late 19th century through the early 20th century including a general store, a schoolhouse and houses. The sawmill was restored in 1995, and the cranberry sorting and packing house were completed in 1996.
Here is a little light flute from that day:
Jan 10~
Check out a free sample of our latest issue of Arkham: Tales from the Flipside featuring a story from Hawthorne, Poe, and Lovecraft for free. Plus sample our new stories by Matt Maguire of Wolverine andHeavy Metal fame, Lisa Deschenes, and Christopher Jon Luke Dowgin. Check out the latest Sinclair Narratives featuring everyone's favorite immortal, Henry Sinclair, and his reincarnated third-generation Viking ragtag crew.
In this story Henry has to solve the murder of the man who died just days after President Taft rented his house as the official White House in Beverly Ma. Many strange things have been happening in Beverly since his arrival centering on the Skull & Bones and Lovecraftian monsters. Come read how Teddy Roosevelt, Rough Rider Keno Crowninshield, Nikola Tesla, and Henry solve this murder.
Also read new installments every Tuesday of Henry's case in Murder on the Common where he must solve the most infamous murder of the 19th century involving the strange murder of Captain Joseph White which involved the highest members of our government. This is the murder that inspired the game Clue and Poe to write the Tell-Tale Heart.

Panel from Matt Maguire's The Wheel from this season's Arkham: Tales from the Flipside.
Jan 7~
This week it is the Day of the Dead and Henry is informed he must use a magical watch that stops time to aid him in returning a magical stone to the dark elves under the hill before it used to free some Lovecraftian monsters into our world.
Come back every Tuesday for a new installmetn of Murder on the Common featuring everyone's favorite immortal, Henry Sinclair, and his reincarnated third-generation Viking ragtag crew.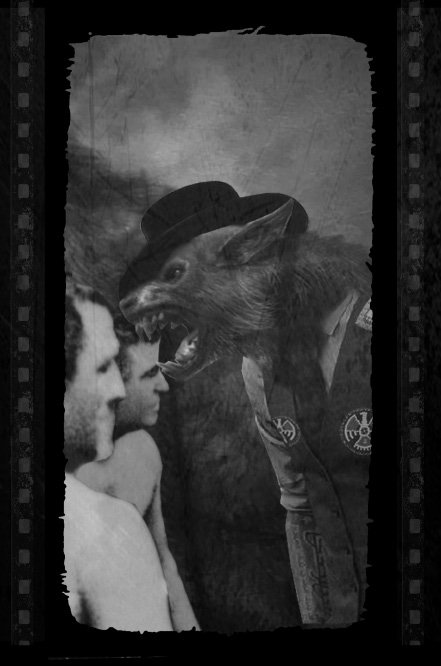 Jan 1~
New Issue of Arkham: Tales from the Flipside
In this installment we bring you into the Flipside to read 7 supernatural tales of murder and mayhem from the old masters and new. Tales that all play into one another through time and space.

First we have our anchor story Summer Cottage form Hell, the latest in The Sinclair Narratives about murder and possession featuring Teddy Roosevelt and President Taft. Followed by The Wheel that reveals the cyclical nature of post apocalyptic civilizations written by Matt Maguire. Then we have...The Eyes Have It by Randall Garrett featuring his Lord Darcy involved in another murder. Up next is Lisa Deschenes' tale of a deadly obsession for teapots in Teavanna. This follows into Lovecraft's Thing on the Doorstep about the deadly possession of Edward Derby's mind. Hawthorne's Dr. Heidegger Experiment is told once more as we follow a group who believes they are drinking from the fountain of youth. Then the sinister tale of an eye that bore into one man's mind in the Tell-Tale Heart by Poe. Seven tales that weave in and out of each other.

Can you discover all of their secrets of how they fit together? Give it a read and find out.

September

September 24~
New Installment of Murder on the Common:
Click Here!

This week we learn about Henry's secret Templar Treasures, including the Holy Grail, he brought to Salem a 100 years before Columbus and the Oak Island myth. Then the dark history of the Winthrops who governed MA and CT that were followers of John Dee the Court Astrologer of Queen Elizabeth. Also, we meet Caroline Plummer (Plummer Home for Boys) and learn the origin of the vampires coming to Salem and the curse.
Come back every Tuesday for the latest installment of the Sinclair Narratives' Murder on the Common featuring Henry Sinclair, everyone's favorite immortal, and his reincarnated ragtag crew of third-generation Vikings.
September 7th~
Listen to Chris Dowgin on What's Happening on WMWM talk about Salem history, tunnels, and his new book Murder on the Common featuring everyone's favorite immortal, Henry Sinclair who sailed to Salem a 100 years before Columbus with his ragtag third generation Viking crew.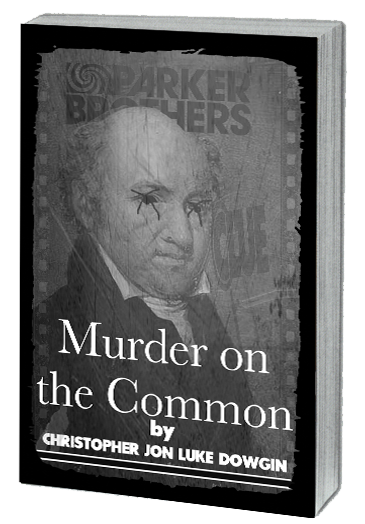 August

August 22th~
Flip & Scan eBook Cards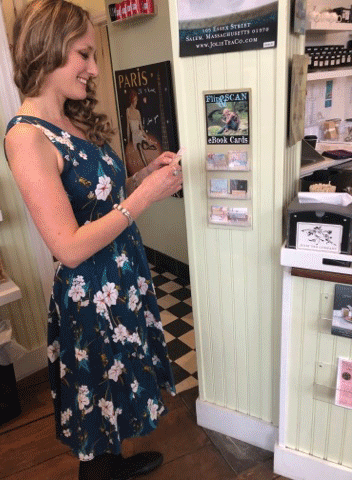 All books $5! Great classics, illustrated new fiction, local authors, and more!
Contact us if you would like to sell our cards.
August 18th~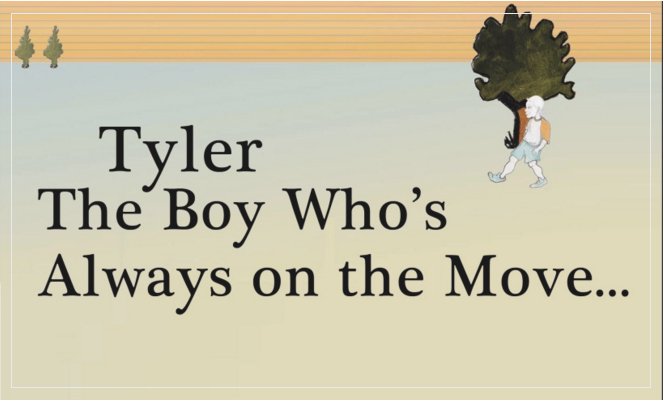 Do I need to say more...
Watkins Glen State Park is in western New York, in the village of Watkins Glen, at the southern tip of Seneca Lake. ~Tyler
To find out more about Tyler visit Salem House Press and buy Tyler's latest book "Tyler Moves to Gibsonton Florida" on Amazon.com. Keep checking back often for great cheap vacation ideas that might end up surprising you and becoming the best vacation you ever had! Red proved to be always full of surprises...
August 13th~
Here is a series of illustrations illuminating you on how art for picture books are created. This picture will be in the second Mr. Pelinger's House book: Speak Softly and Carry a Sticky Wicket.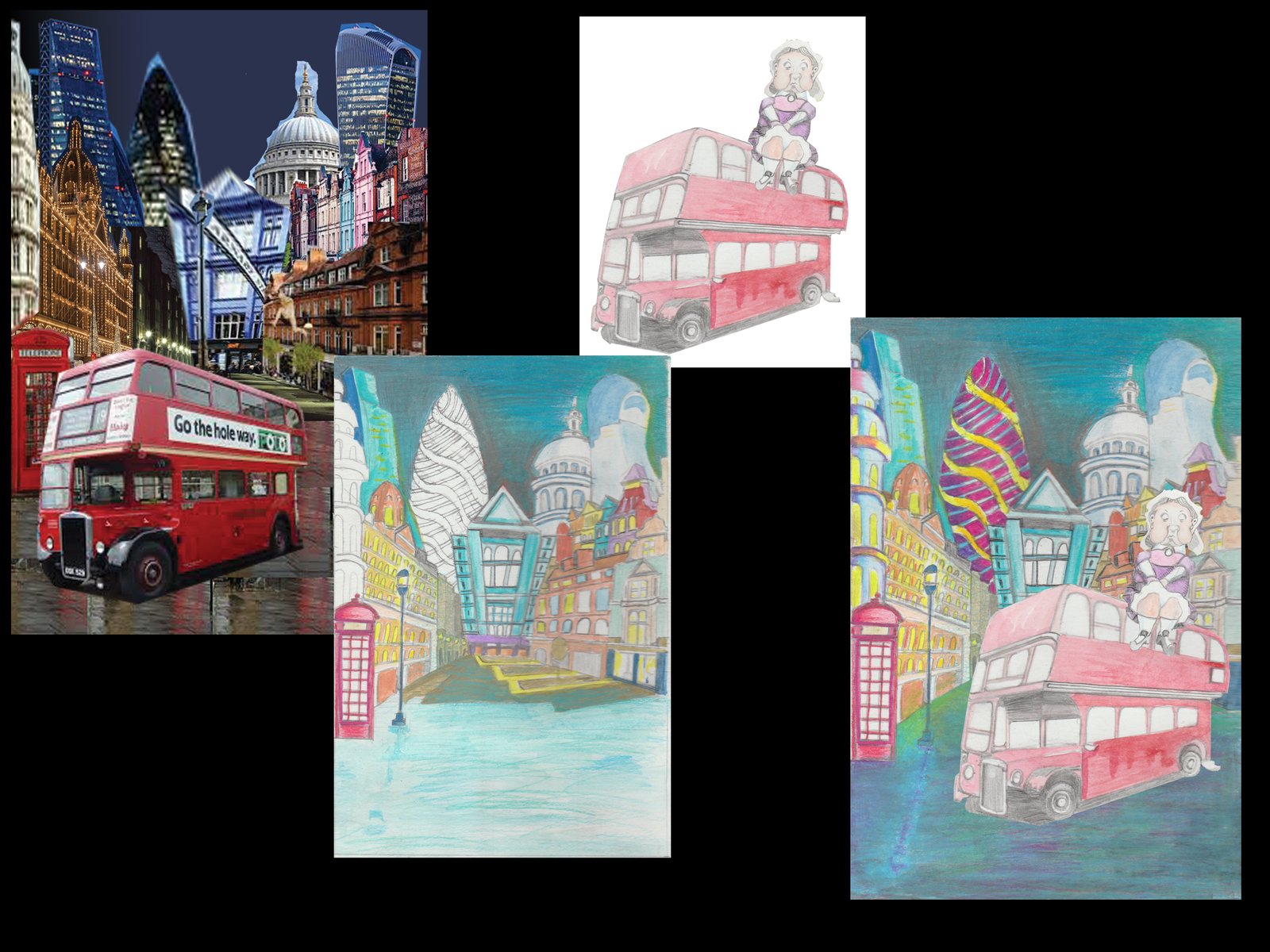 August 10th~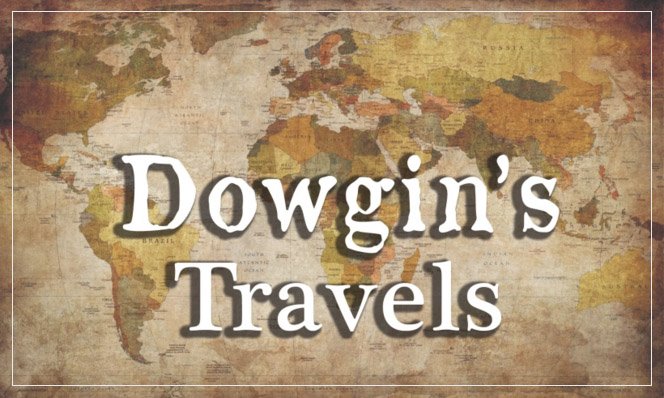 Hello everyone, Here is another amazing place I have been to this month. It is Hammond Castle in the Magnolia section of Gloucester, MA. It was inspired by a failed attempt to take over the Transvaal area of South Africa before the Boer War, an ass kicking, and a possible lynching that the ever interesting Mark Twain stopped.
John Hammond Sr. was a geologist working for Cecil Rhodes who created Apartheid and the nation Rhodesia. After their failure in that revolt and near death, John the father was recuperating in England as his son ran around playing in the ruins of castles. He liked this activity so much he brought many of the ruins back himself to build his own. Castle, not ruin.
In time Mark Twain would meet Nikola Tesla and bring him north out of the fancy restaurants in NYC and introduce him to the Hammonds. John Hammond Jr. was so enamoured by Tesla he wrote for some time trying to get the famous inventor to create the Tesla-Hammond Wireless Electric Company. In the end after some psychic experiments, the Hammonds would screw Tesla over with the father investing heavily in copper to make wire for utility companies to hang from telephone poles crushing Tesla dreams of free electricity and his son robbing him of expired patents which would make his fortune with remote control missiles and boats.
Either way it is a cool mansion you should check out!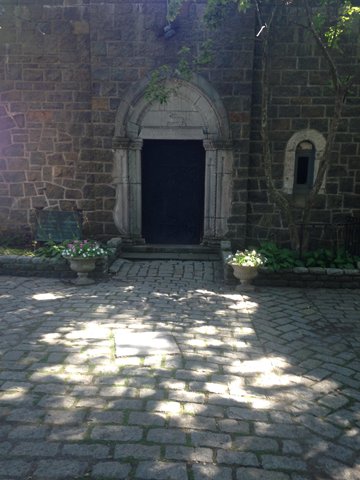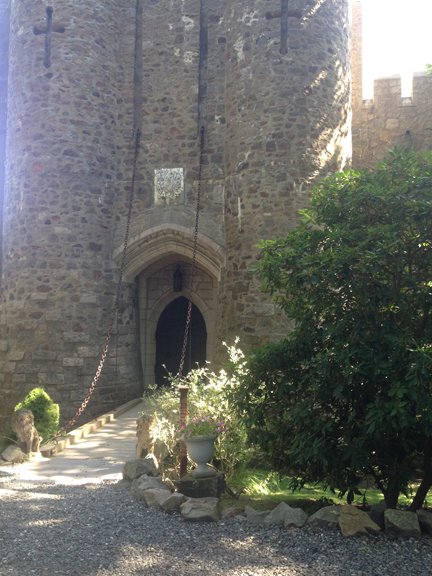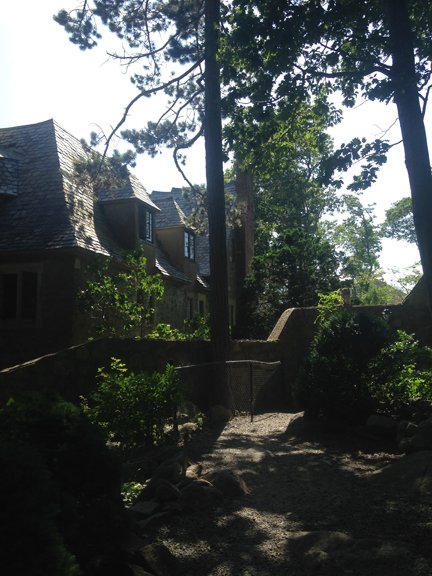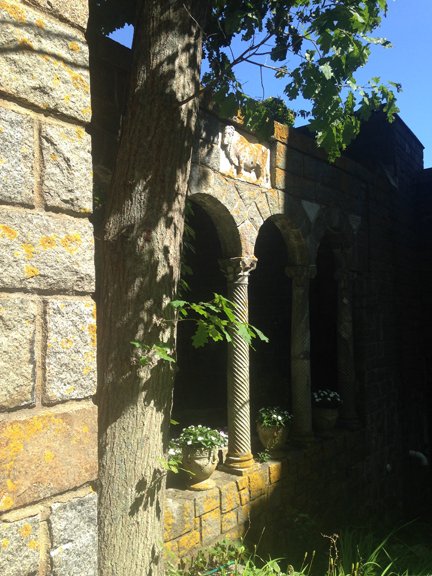 August 8th~
Burnt Toast and Oranges is a long Way from Pork Chops and Apple Sauce...
We just signed the Salem Love Psychic, Rev. Barbara Szafranski's first book to Salem House Press. Burnt Toast and Oranges; The Miss Adventures of the Salem Love Psychic is a female take on the Journey of the Hero of how one woman gave up the corporate life and Susie Home Maker to follow her calling to start her quest of enlightenment to help the world through Spirit. Barbara gave up her career as an accountant and her marriage after raising her kids to follow her path to bliss. She opened up her own shop in Salem, MA 30 years ago and has since offered spiritual guidance to tens of thousands of people and lectured around the nation.
The book offers confirmation to those who find themselves on a similar path and provides a road map all can follow who are brave enough. It highlights her quest and the strange events that happened along the way. It is a book that allows someone to not feel so strange anymore to believe in the intangible and follow their gut and Spirit to find their own bliss and help others on their way.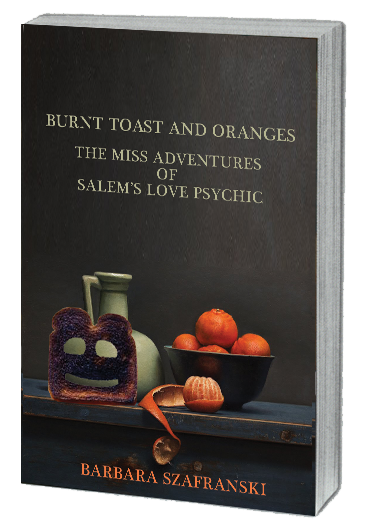 August 5th~
Leonardo da' Vinci painted this....


Landscape drawing for Santa Maria della Neve was painted on August 5th, 1473. It is the oldest know work by the master. This is is the earliest known drawing by Leonardo. It now hangs in the Uffizi Gallery in Florence. The landscape is of the valley of the Arno and Montelupo Castle. This was his backyard when Leonardo was still living with his father's family: his stepmother, his paternal grandparents and his uncle Francesco, his first playmate.

Before Leonardo, a drawing of a landscape without human figures and symbolism would have been unthinkable. The first complete painted landscape is credited to Peter Paul Rubens, almost two hundred years after da' Vinci's drawing was made. He was way ahead of his time and still is.
In Richard A. Aliberti's Universal Man: Da' Vinci's Soul Reborn we look into his world and his contemporaries that he inspired and which inspired him. You will find many great minds that have been forgotten to time and those you will be surprised knew da' Vinci. You will also have a unique look into this man's spirit at this pivotal point on his 500th anniversary of his birth. Join in the celebration and pick up this great book today!
August 4th~
Small Town Big City

Today we are faced with an overpriced housing market within San Francisco, New York, and Boston which is leaking out to the Midwestern cities of Des Moines, Pittsburgh, and others. Why should this be?
In this weekly blog post, Or at least an attempt at it, we will try to offer alternatives to this reality for many. We will proposition you to think differently; asking you why should we still focus on transportation hubs on rivers and oceans as the only centers in this nation for a profession and greater wealth. With the advent of the internet, working remotely, and We Work there is no need to exclusively center ahead these traditional hubs for commerce.
Granted, manufacturing, illegal drugs, and distribution companies will always rely on these traditional hub cities models; but, why should all the other industries that do not cater to them? Why does a software company need to be on the ocean? Why does Uber need a corporate head quarters on a river? Does Apple need to be in a big city? We can move back to the country.
Everything cycles in this world. At the turn of the twentieth century their was demand for factory workers, so many moved off the rural farm and centered on these transportation hub cities. Now in the 21st these towns are so dense it is time for them to Super Nova. In doing so we will see a trend for people to move back into the interior of this country. Everything in this universe is reactionary. It gets too dense it either implodes or explodes. So will society.
So what would this new rural living look like. If we can get high income wage owners to work remotely inside the areas once populated with more deer or cows than people, they will bring a demand for the amenities that once were only found within the cities to the little towns. Then others will follow and build restaurants, theaters, music venues, boutiques, and coffee shops that will provide for them. Would this ruin a small town?
One of the things that happen when major cities get over saturated, the little boutique towns fill up and push the locals out; not if we make all the towns boutique like. Outside of Boston you have Salem, Newburyport, Portland, and Portsmouth in MA and NH. These are the quaint beautiful towns that offer the amenities you expect to find in Boston within a beautiful rural setting though. Why can't Haverhill, MA or Danvers, MA have the same culture?
No we should not have Starbucks brand the look of these downtowns making them cookie cutter catering to an elite, but make them vibrant and offering something for everybody in town to be entertained and fulfilled by. For some this could be a top notch sportsman center like Kittery Trading Post, for others this could be an Opera House, and then still some would just like a place like the "Brick" on Northern Exposure.
Now the Brick, it offered a place to meet the whole town in. It had the old world general store feel. A place you did not have to purchase something every time you entered, but you had to provide a good story though. Recently in urban centers they are making little parks out of parking spots on the side of roads, but who has time to sit in them. Before this towns have been placing patio furniture in parks for people to enjoy, but no one uses them. Why?
To have community, we need time. One way to get more time is to cut the commute. The walk from bedroom to office in your bunny slippers cuts frustration, saves the planet, and makes driving a joy again when you cut the amount of cars on the road by 90%. Working remotely could do this. It would be the first step to community again. Do we need to guilt people into community at first?
My mother's church in Norseville, NJ built a community she still returns to at least once a year. They provided the carnival, the smorgasbord dinners, dances, bowling, ice skating, and many more events where they met their spouses at and kept their families together with. Granted the church provided the guilt to do so... If you have a good church that works for you that does this still, great! But, we can provide these things without the church as well. So should we guilt people to be selfish and then share their free time?
Trouble. Trouble eliminated trouble. It was a game of pure luck. There was no real skill, just a bubble and a bouncing dice. It provided the excuse to gather and bullshit without any real competition or sore feelings. Everyone got a turn to win as the conversation flowed. For poker night, a board game night, or fishing is just the vehicle for people to gather and have a good time bullshitting. It helps us forget the trouble in our lives and keeps us close enough to help remove the trouble that arises.
Honestly, I am just fed up seeing my best friends once a year for them only to tell me they have been working lately! We need to get back to living like humans and not bees. Plus, if it wasn't for all of them turning into hermits I would be more angry that I am being forced out of my town due to the high rents leaving poor situation to live in. I need to find a place where there is community once more.
I find myself limited in my potential happiness if I am the happiest in town, and my happiness is sinking. For to have peak experiences you must be around others who are having peak experiences as well. When you are around those just getting by or find themselves stressed or depressed, guess where you are heading...
So this weekly post will discuss things I have mentioned in more detail and offer examples where good things are happening. It will also offer ideas for towns to become self-sufficient without taxes. Imagine a town that has a sever farm that pays for the roads, schools, and hospitals? We might have a town that pays its citizens instead... So come back next week and see what we come up with to improve our lives.
July


July 27th~
Richard A. Aliberti the author of Universal Man, a compelling biography of da' Vinci mind and soul filled with the terrain of his contemporaries is also an accomplished sculpture within Boston's North End. Here is one of his reliefs that grace the St. John Parris on North Square near the Paul Revere House.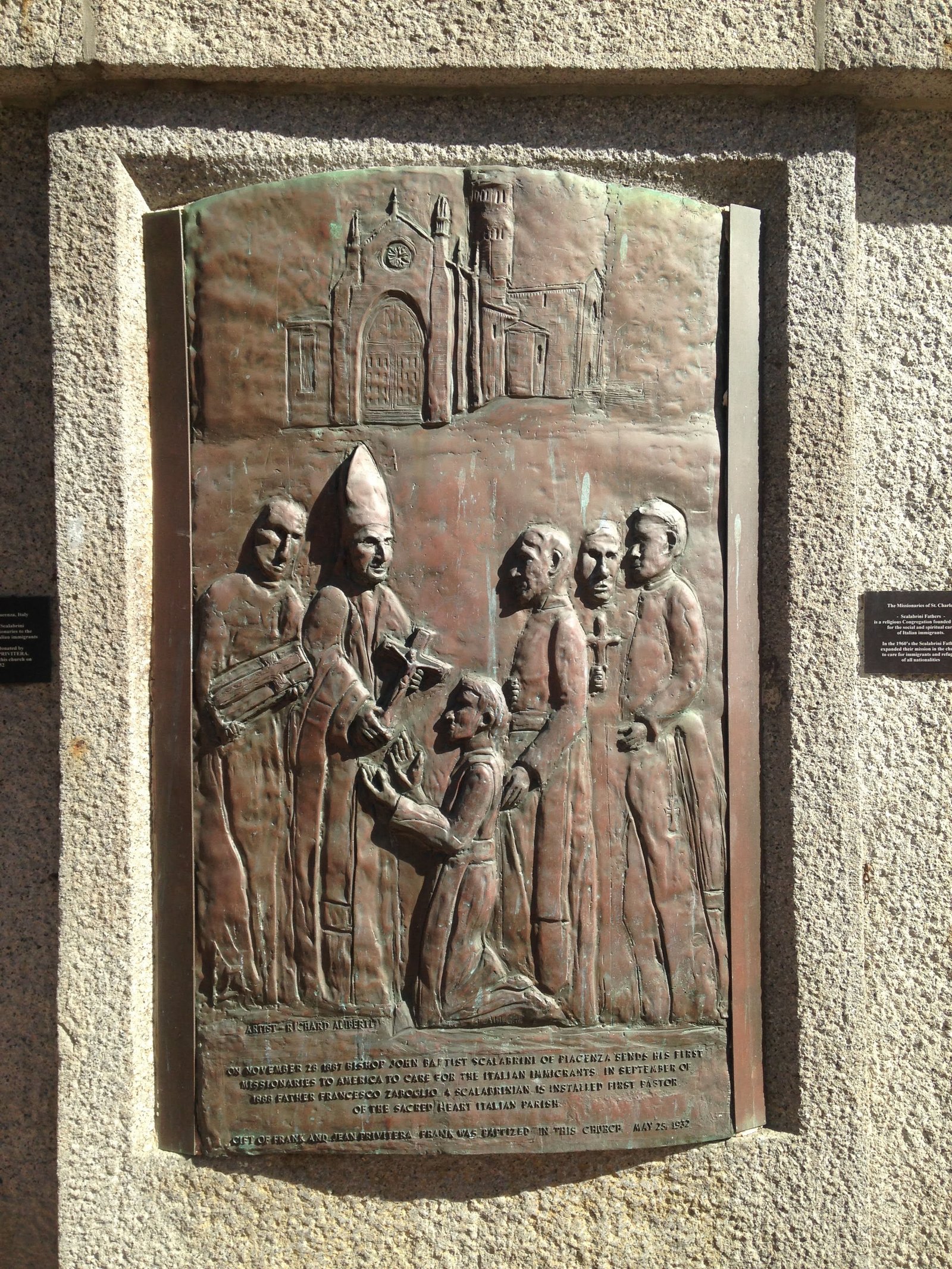 July 26th ~

Murder on the Common is filled with historic organizations, institutions, and historic personages that shaped our nation. Below is a list of those people and groups.
Daniel Webster: One of the Great Triumvirate. He was a Senator, Congressman, and Secretary of State Twice. He wrote the 1850 Compromise with Henry Clay in 1850. He was the prosecutor in the murder. His son was married to the grand niece of the victim and his brother-in-law was married to the other daughter. Those daughter's were the nieces of Associate Superior Court Justice Joseph Story who shaped our Constitution as we still follow it today. He is also who Same the Eagle from the Muppets is based on.
Henry Clay: He was the second figure in the Great Triumvirate. He also was a Congressman, Senator, and Secretary of State. He also was a presidential candidate several times as well as Webster. He founded the Whig Party with Daniel Webster and the father of his son's wife, Stephen White.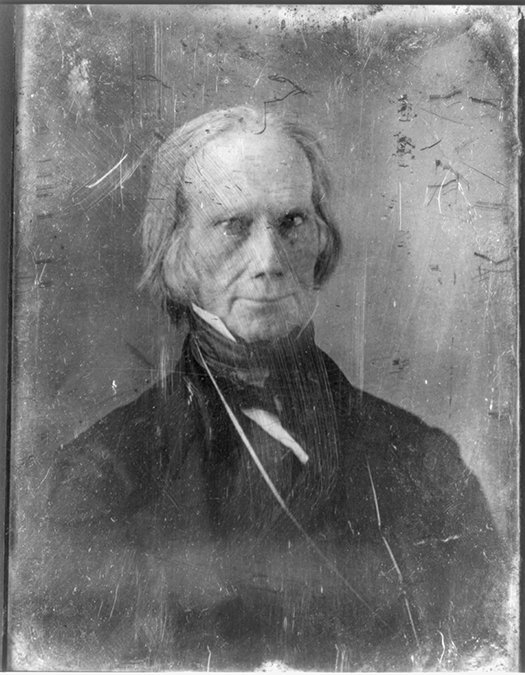 Stephen White: White was at the time head of the National Republican Party that was the machine behind John Quincy Adams second presidential campaign against Andrew Jackson. He was a major investor in the Second Bank of the United States. Daniel Webster and Joseph Story were major directors in the bank in Philadelphia and Boston. His uncle was the man who Was murdered in Murder on the Common.
Joseph Story: Associate Superior Court Justice who was said to be the real power during the Chief Marshall Court. He defended property rights of the wealthy and defended the Second National Bank of the United States in court. He was director of the bank in Philadelphia. He left the Supreme Court in the year of the murder and was offered Chief Justice Parker's seat at his death and refused for the first dean of Harvard Law.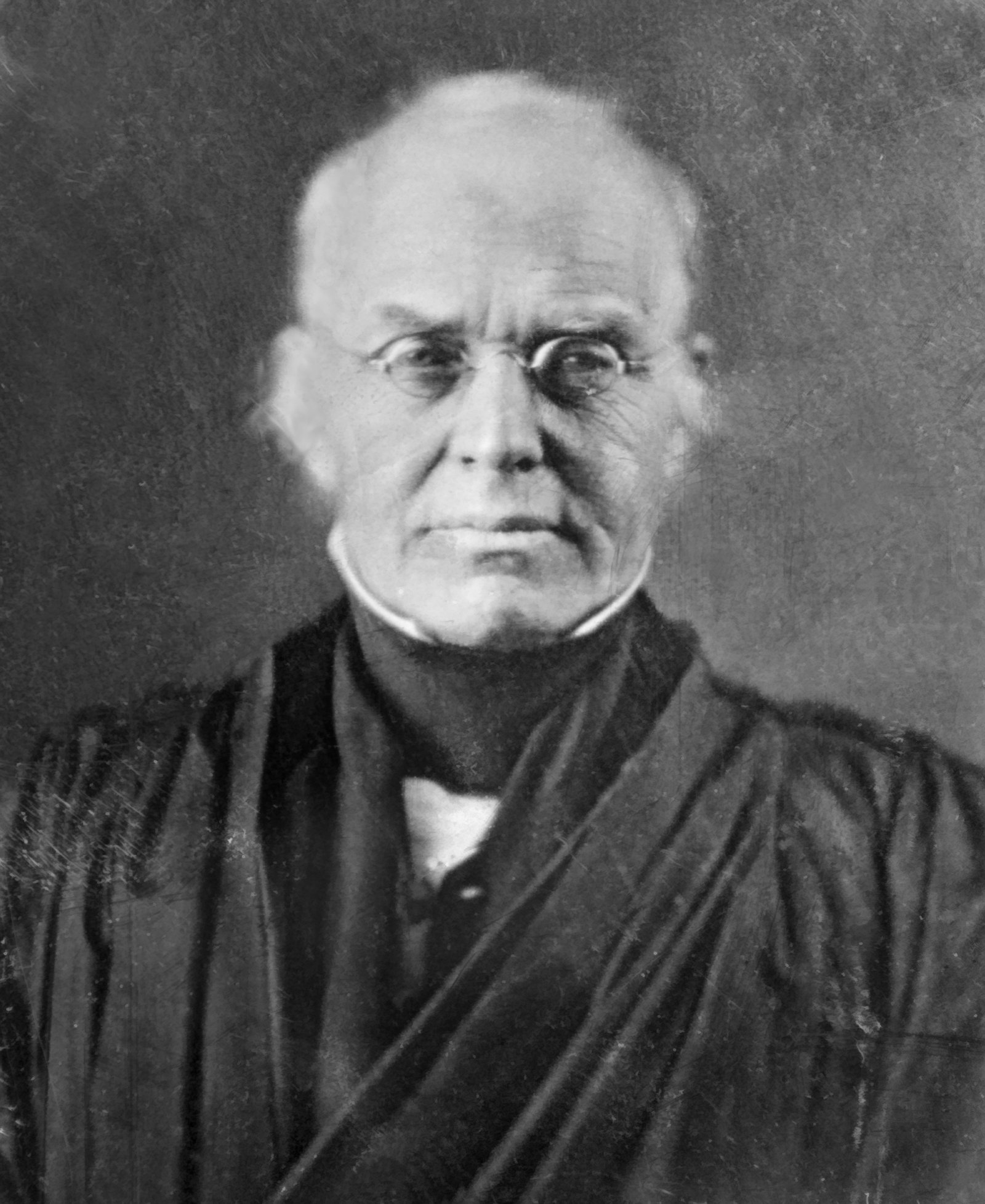 President John Quincy Adams: His mother's sister lived in Salem. He was one of many presidents who walked in the tunnels of Salem along with Washington, Jackson, and Monroe. He would give lectures at the Salem Lyceum where Alexander Graham Bell introduced the phone and at the East India Marine Hall (Peabody Essex Museum) which was built by Stephen White during his presidential campaign.
Thomas H. Perkins: He began the Forbes fortune from his opium empire. The Forbes brothers were his sisters' children. His other nephews would in time run Barring Brothers Bank who controlled a third of the Bank of England who bought several mansion in 1811, including Perkins'. All of these people would become directors in the Second National Bank of America which handed 70% of our treasury to English investors like Barrings.
George Peabody: Peabody started the original bank that became JP Morgan. He hired J.S Morgan to form Peabody, Morgan, & Co. which became JS Morgan & Co. which devolved to JP Morgan & Co. Peabody built the first rail leaving Boston called the Eastern Railroad which created the first train tunnel in the nation.
Joseph Smith: Founder of the Mormon Church which was created on the day of the murder of Joseph White by chance. He started the church in upstate NY near where Stephen White was cutting lumber. Smith had ventured to Salem to recuperate from a sickness once and another time looking for treasure. Brigham Young was in Salem when he heard Smith was assassinated on the presidential campaign trail.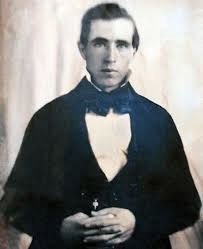 Charles Lenox Remond: Famous African abolitionist who trained Frederick Douglass. Recruiter for the 55th and 54th Regiment during the Civil War.
Parker Brothers: Board game manufactures who were born in Salem. William Parker a famous Salem smuggler was their grandfather. They made the game Clue to reflect the murder in town and their family's connection to the murder through Chief Justice Parkers death the night before the first trial.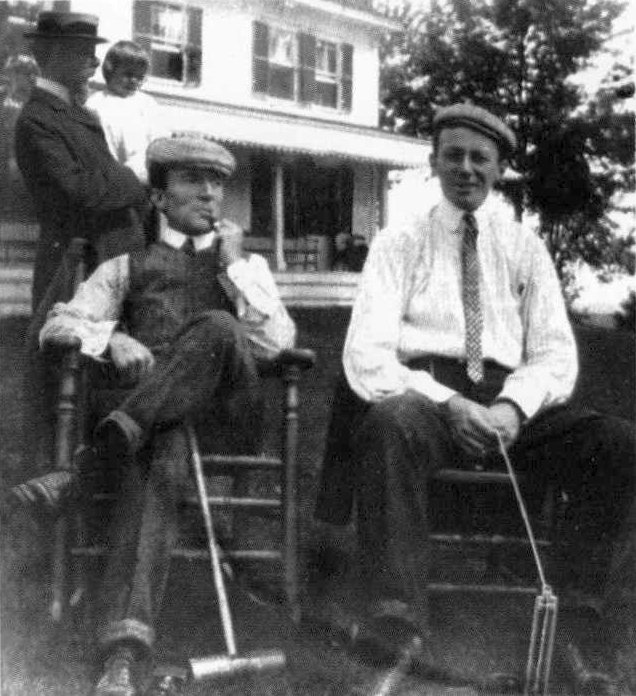 First and Second National Bank of the United States: Lord Barring married Thomas Willing's daughter. Willing was president of the bank. Barring gave the loan to Jefferson to buy the Louisiana Purchase. Lost its charter in 1811 due to most of the loans given to Congress were sold to our enemy, England, right after the Revolutionary War. In 1816 the Second National Bank of the United States opens and was closed in 1836 for selling the majority of the loans to England once more.
Whig Party: Named after the political party in England the supported the creation of the Bank of England. In America it was created by Henry Clay with Webster and White to reestablish a Third National Bank after the Bank Wars of 1833 and President Jackson not renewing the charter in 1836. This spurred George Peabody working with the Rothschilds in tandem with Henry Clay to create the 1837 Panic. The Whig's elected William Harrison to the presidency to make a new bank and he dies 1 month in office from Typhoid. Their second candidate elected to the White House was Zachary Taylor who died 16 months in office of typhoid or cholera 11 month after President Polk dies of Typhoid after meeting a doctor present at the death of Harrison of typhoid.
Illuminati: A branch of the Rosicrucian Masonic order founded in Bavaria. In the 1830, the year of the murder William Russell travels to Bavaria to meet the founder of the Illuminati and starts Skull & Bones in 1832 at Yale. Also a Timothy Dwight IV, president of Yale, introduced the Illuminati to Yale before Russell. Samuel Morse's father was a vigilante against the spread of the order. Old Put (don't shoot till you see the white of their eyes at Bunker Hill) brought the Masonic Lodge to Connecticut in which the Skull & Bones are members of after leaving Yale.
Read new installments of Murder on the Common every Tuesday!
July 17th ~
Here is the latest from the Daily Dirt from the Salem Smugglers' Tour, tales of tunnels and the filming of Adam Sandler's new movie Hubie Halloween.
July 16th~
New installment of Murder on the Common released today. We are up to Chapter Three in which Henry Sinclair finds himself visiting King Mumford's tavern as the Committee of Vigilance breaks in to roust the establishment. Murder on the Common is the latest novel in the Sinclair Narratives released in Arkham: Tales from the Flipside. The Sinclair Narratives follows everyone's favorite immortal Prince Henry Sinclair though time in Salem and the world as he gets into one adventure after the other. Sinclair first came to Salem a 100 years before Columbus with his ragtag crew of third generation of Vikings looking for Vinland with Templar treasures from Roslyn Chapel which he hides in the tunnels of Salem. In the latest story he is trying to solve the murder of Captain Joseph White which was the most infamous murder of the nineteenth century amidst the intervention of the Illuminati, Anti-Masons, vampires, Lovecraftian monsters, and Mormons.
Come back every Tuesday till April 2020 for the 290th Anniversary of the murder when the book will be released.
July 09 ~
Universal Man by Richard Aliberti is still doing strong with its release on Leonardo da' Vinci's 500th Anniversary year. We are also looking forward to finishing up "Don't Invade Russia" by Cory McNeil which will be released around November. It is the tale of an alternative Universe where Stalingrad falls through time to nineteenth century to start the Steel Empire which begins to loom over Europe. Will the powers that be convince Jane Wilkes Booth to kill the emperor? Who knows but it is a great comic historical narrative.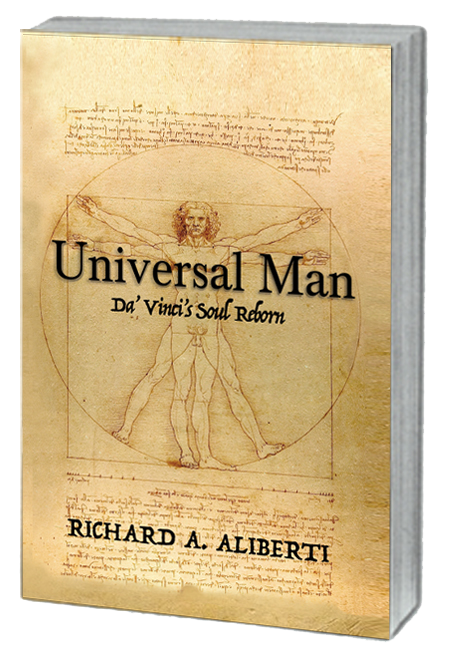 July 01 ~
Another Viking ship has sailed into the Salem Harbor and is docked on Central Wharf. The Polaris has sailed in from Gloucester to offer sailing adventures. They are looking for a crew to row the ship into the harbor for $25 per hour. For $90 per hour they will raise the sails as well. Now last summer she and also the Draken Harald Hårfagre sailed into harbor as well. The Polaris is much smaller then the Draken which only seats about ten to the Draken's hundred rowers.
Now also in 1992 we had three Vikings ship rest in the harbor at the Misery Island while they were sailing into Boston for a large sailed vessel event. But, way before any of them, Prince Henry Sinclair had sailed a Knarr, a larger Viking ship used for cargo, into Salem's harbor. He was sailing from Scotland with a crew of rag tag third generation Vikings from the isle of Orkney looking for Vinland.
First they sailed to Oak Island off Nova Scotia thinking this must be Vinland. The old description said it had two islands and two rivers heading inland. After some time and after they created the Money Pit, they sailed on looking for the true location of Vinland. The next place south that fit the description was Salem MA with the two Misery Islands in the harbor and the North and South Rivers heading inland. The most famous knight on the journey was Sir James Gunn who died on the adventure in Westford MA. His effigy still sits on the side of the road and he has become the Westford Knight.
Prince Henry Sinclair is the star of the Sinclair Narratives and the latest novel Murder on the Common. Sinclair, everyone's favorite immortal is called on to investigate the most infamous murder of the nineteenth century which inspired Edgar Allan Poe's The Tell-Tale Heart and the Parker Brother's version of the game Clue. Visit the Sinclair Narratives every Tuesday for a new installment of the novel! Below is a series of photos of the Viking ships that sailed into Salem this year and last.
June

June 31~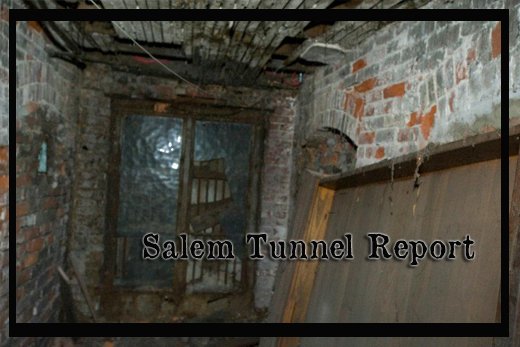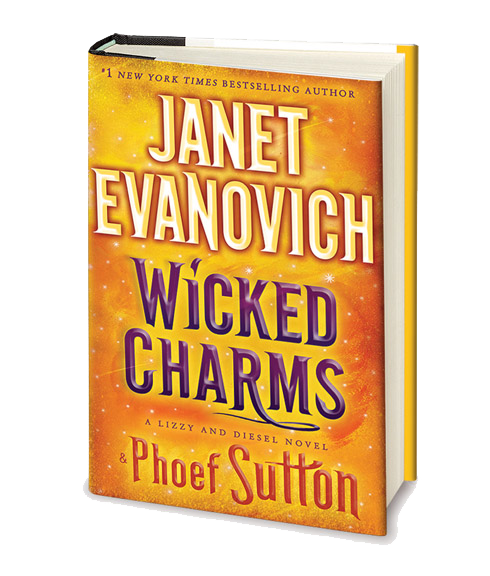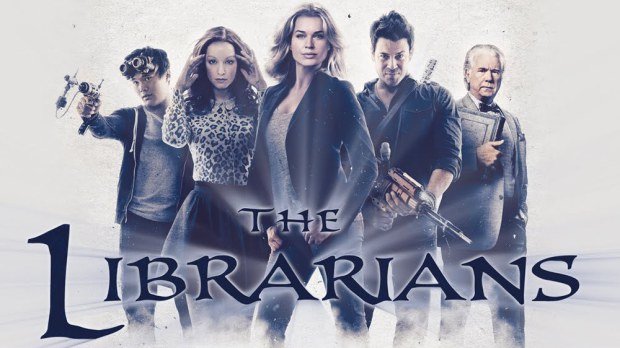 June 25~
Welcome back to my blog about balloons, rocket ships, airplanes, space travel, Star Wars, sci-fi, and everything about flying! This time we will look at some of my favorite space pilots. After you read the list, won't you add some of your favorites!
10 of My Favorite Space Jockeys
10. Maya from Space 1999.  I think she was the first redhead I fell in love with. I would share my balloons with her any day. Maya was a metamorph who could shape shift into a mean ape like creature when she wanted. In that shape she might even get Chewbacca to fall in love with her. She also piloted my favorite space ship of all time the Eagle.

9. Flash Gordon. In 1936 Buster Crabbe had played him in a serial. I used to watch this every Saturday leading into Tom Baker's Doctor Who. He also flew one of my favorite space age pulp fiction rockets.
8. Hawk from Buck Rogers. He also had one of the coolest ships. I always wanted him to hang out with Hawk from Spenser from Hire. Imagine if Commander Cisco was more like Hawk, Deep Space Nine would of been bad ass.. Excuse me.
7. Pappy Boyington From Ba Ba Black Sheep. Now this man got to fly the coolest real plane ever! What more do you have to say!This is the real guy the show was based on!
6. Starbuck from Battlestar Galatica. Card playing, rogue, playboy. He was what Han Solo could of been. Plus he had a cool ride.
5. Sky Captain from Sky Captain and the World of Tomorrow. Great humor and great plane. Humor and modesty always wins me over. Even if he had a little thing on the side with Angela Jolie...
4. Mark from Battle of the Planets. Cool bird costume. He stands up a bit above Jason, Jason came off like he wanted to be Han Solo.
3.Nick Ryder from Riptide. You have to be cool to be able to play off the fact you a flying a pink belching helicopter named Mimi.
2.MacReady from The Thing. Granted he only flew the helicopter rarely in The Thing, but he is one of the coolest characters ever. Specially how he tells off the alien in the end before he throws a stick of dynamite at him. (My father is watching me now, I got away with cursing once already...)
1. Captain Kirk from Star Trek. Do I have to say more...