Books from the Warped Side of Chris's Mind
A Walk Through Salem:
Enjoy this first tale in the trilogy where you meet Mr. Zac who leads you through the Unzipping Tree to the magical whimsical side of Salem. A place where fish fly, Vikings storm Dead Horse Beach, churches turn into rocket ships, and tall ships drop anchor next to parking meters. Just remember you are the main character in the trilogy, because once you cross into the Unzipping tree you might never return! Or at least not in the same shape....
Salem Trilogy Web site: Fun games, live web cams, and more from the magical whimsical side of Salem, Ma!
Available in ebook and print on Amazon.com and most book stores!
Or Preview the Buy it on Google Play Today!
A Walk Under Salem:
Then follow Mr. Zac once again as he jumps into the tunnel system of the city to search for the golden egg that was stolen from the Boy Emperor of China. You must help Mr. Zac find it before an international war breaks out. In this tale you will meet Herbie the Flying Monkey, Alice, the White Queen, the Walrus, the Dwarf Captains, Captain Nemo, a mermaid, and plenty other whimsical characters. including a few from history like Queen Elizabeth! Can you help Mr. Zac retrieve the golden egg before it is too late!!!
Available on Amazon.com and most bookstores!
Or Preview the Buy it on Google Play Today!
A Walk Above Salem:
A tale in which you soar with Mr. Zac in the Caddy Balloon, a pumpkin shaped hot air balloon, through the skies above a war between the boys and girls. The weapons of choice? Pea shooters and Nerf guns! In this installment you are at the most risk. Never before in the series have you been so closely linked to the story. many readers of this tale have already fallen out of their Caddy balloons never to be found. If you do find any please contact:
Salem House Press
PO Box 249
Salem, Ma 01970

We will make sure they are returned home safely if you do see them.
Available on Amazon.com and most bookstores!
Or Preview the Buy it on Google Play Today!
Other Books:
Tyler Moves to Gibsonton Florida:
Tyler's parents have moved him once again. Into a very strange town this time! Clowns, dancing elephants, rhinos, and contortionists walk through his neighborhood. Will Tyler ever feel comfortable in his new town and make somme friends? Caldecott winner? We will see.....
Read Tyler's Blog about his many moves throughout the country. Let him tell you where all the coolest places are in America. He should know! He lived in them all...
Available on Amazon.com and most bookstores!
Or Preview the Buy it on Google Play Today!
Max Teller's Amazing Adventure
Every child dreams about flying, but when have we ever gotten the chance to do so... Max did though. Max Teller is a precocious boy who was left in a precarious predicament one fine afternoon. Can you even imagine what soup this child got himself into? Alas not, then I will tell you.
Have you not desired that one day you could be brave enough to fly? Of course you have, we all have been children. Some people like myself in an advanced age remain one to this day. My envy for Mr. Teller can not be rivaled, for he indeed flew! Oh he did not start off so brave, nor was it a journey he asked for, but one that called him!
Read our tale today and find out if Max what happens to Max!
Available now as ebook on Amazon.com and print version in most bookstores in March!
Or Preview the Buy it on Google Play Today!
Gang Stories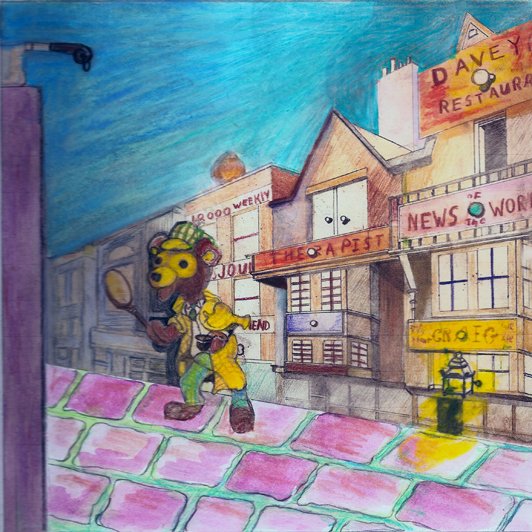 In this emerging reader your child gets to create a new story every time they flip the pages for years to come. A delightful tale about the adventures of four stuffed animals during the night. Ever wonder what those lovely critters were up to while you were sleeping? Well this in depth expose follows their antics and captures for the first time what they are really up to while you were dreaming. 4 visual stories for those children who can not read yet that allows them the opportunity to improvise their own dialogue each time they read it. Guaranteed to provide a lifetime of new stories the child in everyone!! They will love Gus, Teddy, Guff, and Harriet the invisible rabbit.
Available on Amazon.com and most bookstores!
Or Preview the Buy it on Google Play Today!
For Adults
Salem Secret Underground:The History of the Tunnels in the City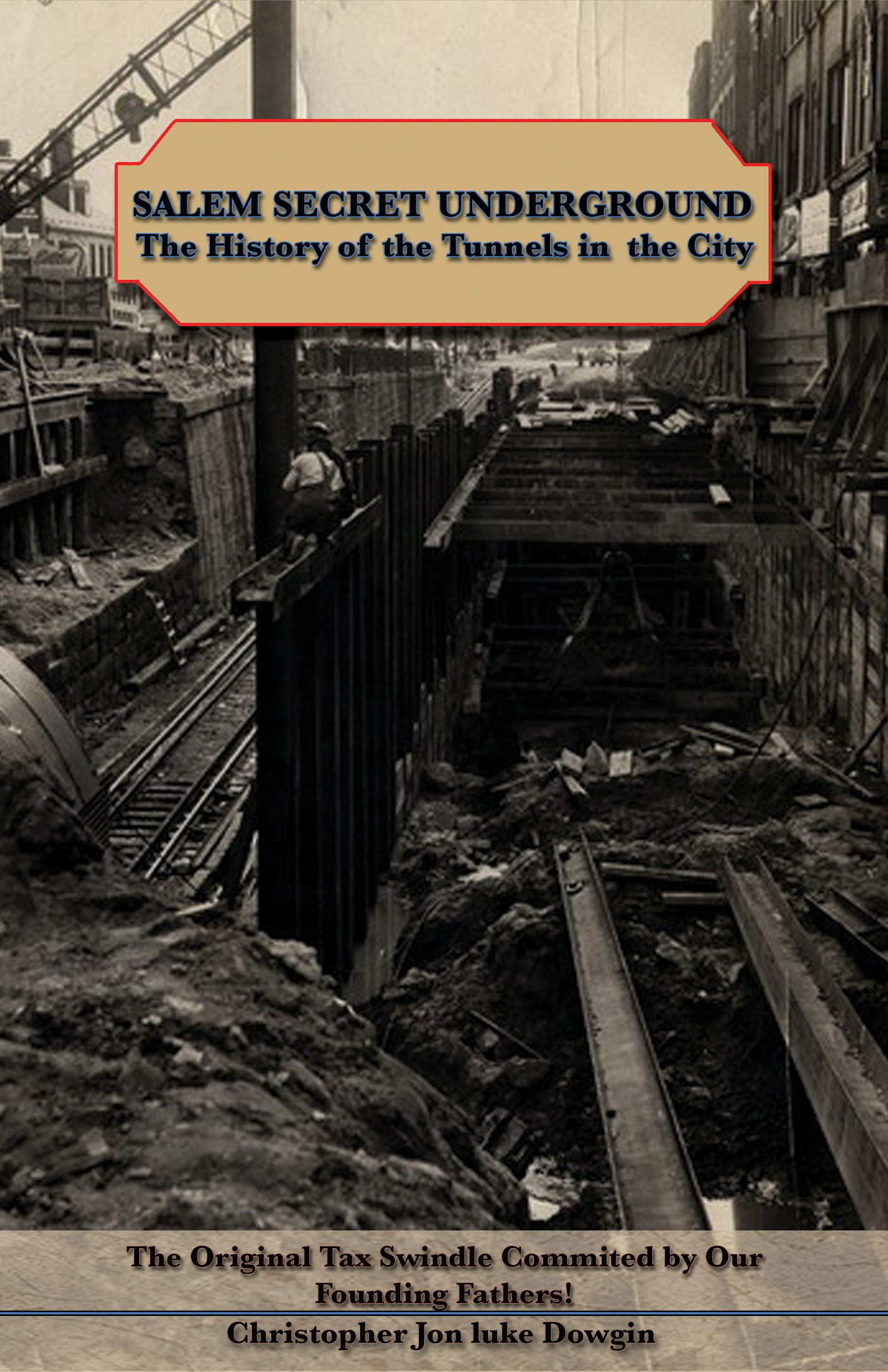 In 1801 the son of America's first millionaire, Elias Hasket Derby Jr., enlisted 144 subscribers into the Salem Common Improvement Fund who sponsored the erection of a series of smuggling tunnels designed so they could avoid Thomas Jefferson's new custom duties. These subscribers included a Secretary of the Navy, a Superior Court Justice, pirates, and congressmen. Three presidents had walked through them. They were built by Masons and the country's first National Guard unit.
The tunnels extended over 3 miles connecting the wharfs, to their homes, stores, and banks. The hub of these tunnels was an underground train station which smuggled goods to help develop the new mill towns of Lawrence and Lowell. A new architectural style was created to connect the tunnels to their homes called Federalism. The architects who built these homes were Samuel McIntyre and Charles Bulfinch who was the Architect of the Capitol. Throughout the years the tunnels were used for smuggling, shanghaiing, prostitution, gambling, murder, Prohibition, and the Underground Railroad.
Enjoy this tale of early American conspiracy conducted by our founding fathers of the Federalist Party that included the Rothschild's American agent, the precursor to Skull and Bones, the man who shaped the early Constitution the most, the captain who brought the first elephant to America, the inspiration of Sam the Eagle, and the most famous murder victim in the nineteenth century. Who knew you could love a dirty book on history in which everyone digs!
Available on Amazon.com and most bookstores!
Or Preview the Buy it on Google Play Today!
Edited by: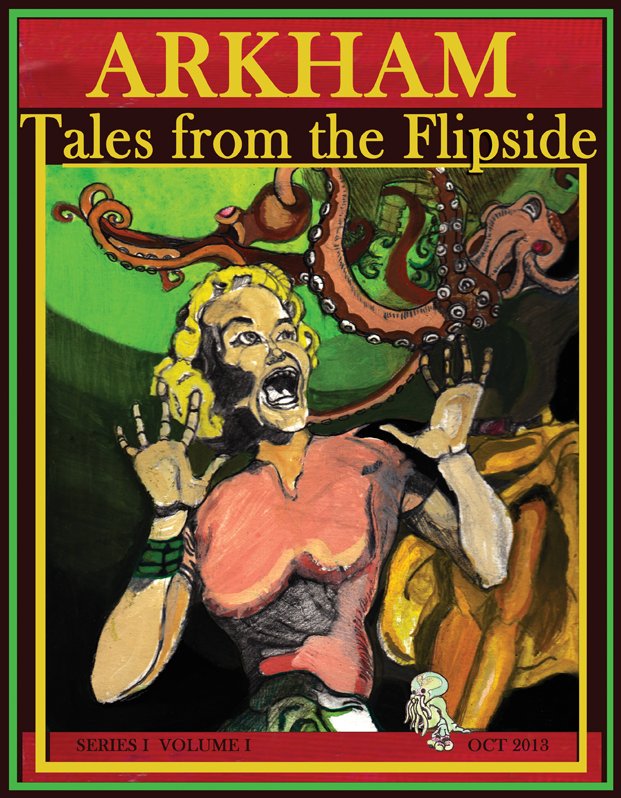 Arkham:Tales from the Flipside
A quarterly showcasing the best of illustrated narrative in the genres of sci-fi, mystery, horror and fantasy! A return to old pulp fiction days of the 40's and 50's.
Or Preview the Buy it on Google Play Today!
Web Site: Arkham:Tales from the Flipside. Bringing you all the news about our illustartors and writers. Along with our selection of our favorite Old Time Radio Shows available for free download. Horror, sci-fi, fantasy, erotica, and mystery!
To have your illustrated narrative submitted or you would like to buy advertisement space, please contact:
info@salemhousepress.com

Facebook
Friend us at
Instagram
Contact us at